Our water fountains designed for you
We are proud to have in our inventory of products, several devices that perfectly meet your different needs. Whether it's inside for your library or outside for your dog park, we'll definitely have what you need.
When we know how important water is in our lives, Source Omega is very proud to present our products.
Whether it is to install in a park, on the edge of a bike path or in a cultural center, the SO-311 is the drinking water fountain that stands out!
This 2-level stainless steel unit will allow the whole family to cool off.
We also offer you the refrigeration system in option.
This triple water fountain with tree taps makes it easy to fill water bottles.
It is ideal for outdoor events and cafeterias, but also for all places where there is a lot of movement and action.
With its 20-liter tank, triple filtration system and stainless steel tank, you have the equation for cold and perfect water.
When installed indoors, the water leak detector is included, so you can have peace of mind!
Among our wide range of products, it was important for us to think of man's best friend, your dog! This water fountain is ideal for dog parks.
This 3-level drinking water fountain will allow the whole family to drink at the same time.
We also offer you the refrigeration system in option.
Warm, cold and temperate water
Don't compromise with our elegant water cooler, the SO-2035.
You will have warm, cold and temperate water to offer to your employees and other users. They can easily have a good glass of cold water in summer and make a hot tea in winter.
As a bonus, there is no need to risk injuring an employee when handling an 18-liter bottle.
Installed discreetly under the sink of your dining room, you will be able to offer cold and tasteful water, from the first drop, thanks to our triple filtration and stainless steel tank.
A water leak detector is included for peace of mind.
You also have the possibility to make a duo by adding our water heater, the SO-3004.
Who can top that?
Source Omega and the municipalities
The relationship between municipalities and Source Omega has always been natural!
Municipalities have parks, dog parks, a town hall, libraries, arenas and many other busy public places. It is understood that our products correspond perfectly to the needs of the different cities of Quebec.
And since the maintenance of the devices is essential to the good taste of the water, these cities can count on our specialized team to do the job.
Another important point, several towns are now joining this ecological movement to reduce the consumption of plastic bottles! Like the town of Farnham for example, see the attached article:
https://www.lavoixdelest.ca/2018/06/01/ajout-dabreuvoirs-dans-les-lieux-publics-1e92c2ee17831cdd1638451c8045f580.
The goal is clear: By offering citizens easy access to water points, the emphasis is on reusable bottles instead of single-use plastic.
Since 1990, approximately 200 cities have gone through Source Omega to meet the hydration needs of their citizens. The majority of them are regular customers whom we visit three times a year.
Products that have been well thought out
The SO-3115 is sort of our most popular flagship product, and for good reasons.
Its sleek stainless steel design with 3 cupolas will allow all family members to quench their thirst without contorting themselves! And yes, even your dog! Needless to say that for dog parks, it is without a doubt, the ideal product!
The SO-6001, a triple device with 3 taps is ideal for gymnasiums, cafeterias, places passing where people can immediately fill their bottle thanks to the 3 taps and/or drink immediately with the 3 buttons-pushers.
The SO-311 is neither more nor less the first version of our star product, the 3115 with 3 domes. Still with the same sleek stainless steel design. A waterer that stands out!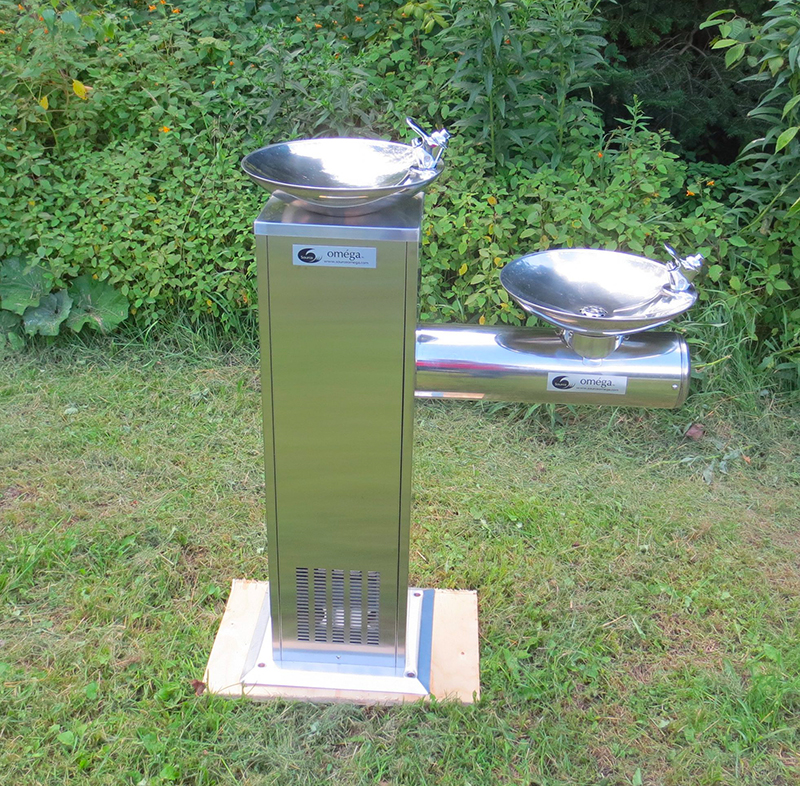 The SO-2035 water cooler is the modern version of coolers with an 18 liter plastic bottle. Except that instead of breaking your back to insert the bottle, it's a direct link with your pipes. This cooler also gives you 3 water temperature options: Cold, Hot and Temperate Water. With its 3 liter stainless steel reservoir and triple filtration system, the SO-2035 is a win-win solution for your office.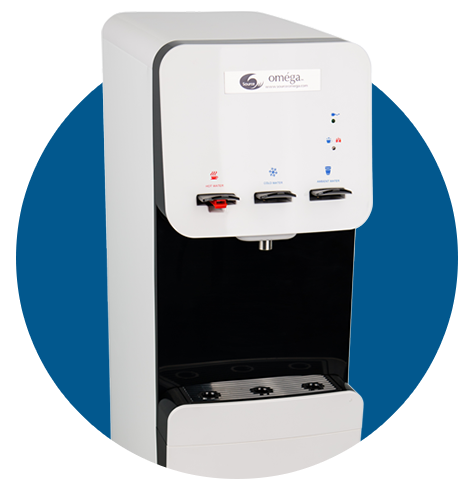 Finally, the SO-140 is intended for places with a kitchen integrated into your offices. Ideal for 25 people, the SO-140 is concealed under the sink and has a long tap, which is ideal for easily filling reusable bottles. So your employees don't have to constantly go back and forth to drink!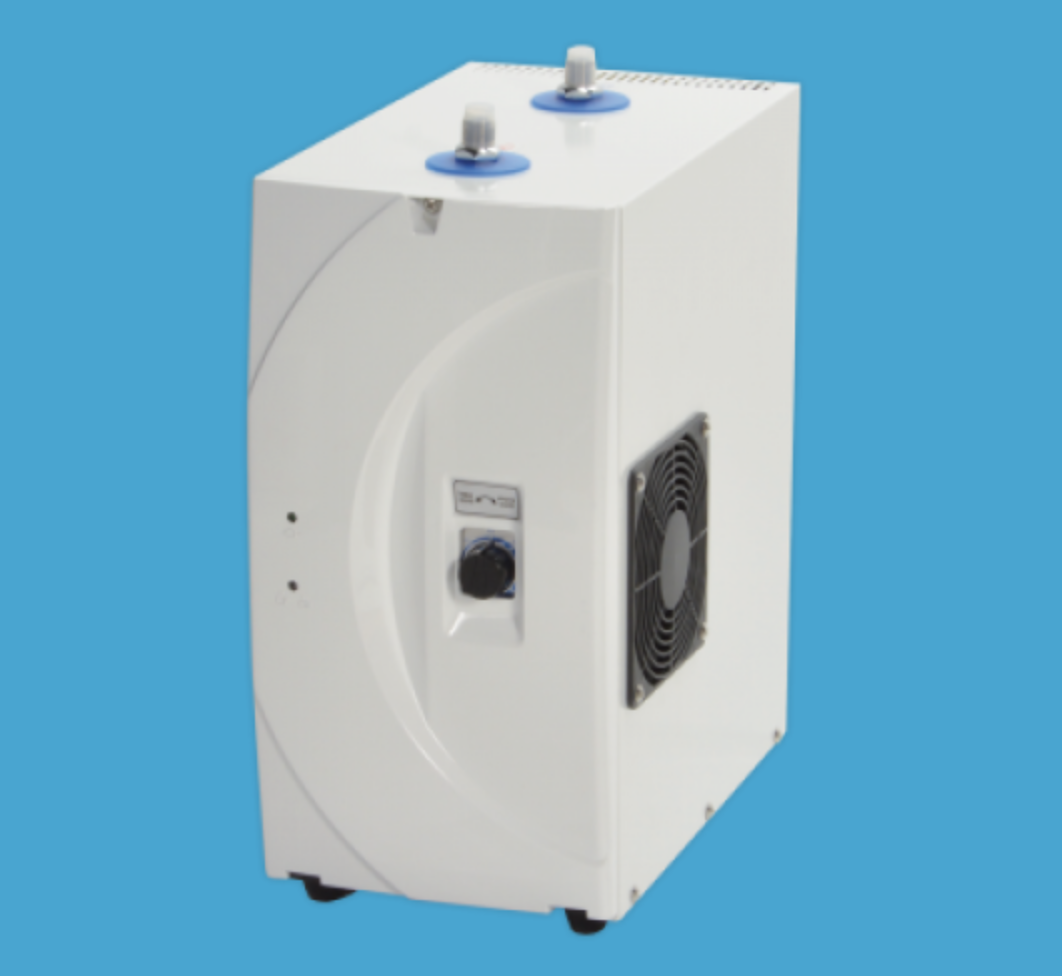 Do you have questions about one of our products or our maintenance service? Do not hesitate to call us at 1-877-859-2837